Alicia Molik Cup
This Tennis Victoria 12 and Unders Mixed Event is open to Country Regions and Metropolitan Tennis Associations was held at Kooyong Tennis Club on Saturday 13th and Sunday 14th April, 2013.
The team that represented Waverley Tennis was:
Max Flaherty (Doveton Tennis Club) Andrew Ilett (Whites Lane Tennis Club)
Teodora Skilja (Doveton Tennis Club) Lucia Placidi (Doveton Tennis Club)
On the Saturday we played teams from Northern Mallee, South West and Mornington Peninsula and were successful in all matches.
This meant that we progressed to the semi-finals on the Sunday where we met local association North Eastern Juniors defeating them 5 sets 32 games to 1 set 19 games.
We then progressed to the grand final where we met another local association North Suburban Juniors. At the end of the match we were equal on sets and games which meant both mixed pairs were to play a 12 point tie break and we where then equal again on points. The mixed pairs had to go out again and play another 12 point tiebreak this time Waverley won by 3 points to win the event. What a nerve-racking experience for all concerned but a great result for Waverley. Well done to Max, Teodora, Andrew & Lucia on a great weekend's tennis. You all deserved the win with your nerves of steel and determination to take home the Cup for Waverley.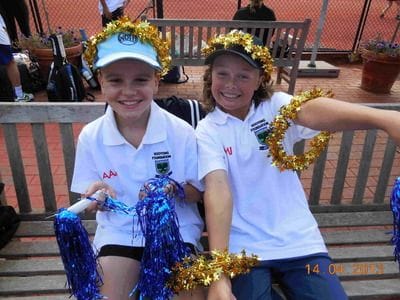 Teodora Skilja & Max Flaherty - No 1 mixed doubles pair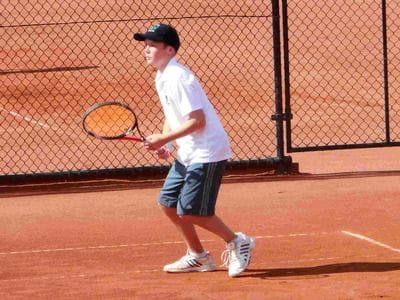 Andrew Ilett - No 2 boy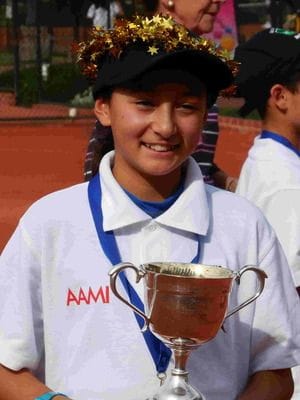 Lucia Placidi - No 2 girl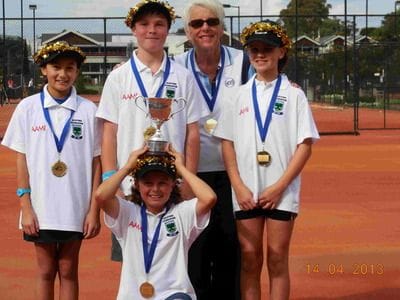 Our decorated team with the Alicia Molik Cup and Team Manager Lyn Gillen