Alicia Molik Cup
---
This prestigious Tennis Victoria team event is for 12 & Under players.
Sixteen representative teams from across Victoria participate in this event every year at the Kooyong Lawn Tennis Club.
Waverley Winning Teams since the Alicia Molik Cup commenced in 2008

2019

Aedan Nelson Steven Klasan Zihan Quin Sophia Brooks-Gay

2016

Marko Pavicic Timur-Kaan Guneysu Leona Doan Aarmaya Chandran

2013

Max Flaherty Andrew Ilett Teodora Skilja Lucia Placidi

2009

Daniel Nickels Long Nguyen Noelleda Ah San Stephanie Raux

Click on the year to open the content.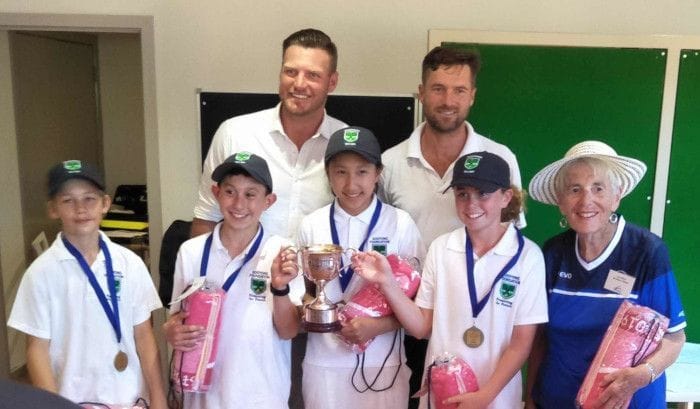 Back: Sam Groth, David Bidmeade
Front: Aedan Nelson, Steven Klasan, Zihan Quin, Sophia Brooks-Gay, Lyn Gillen
The event was held at Kooyong on 7 & 8 December 2019, with 19 teams competing.
Our team won by one game against North Suburban Juniors, with presentations being made by David Bidmeade (Kooyong Foundation) and Sam Groth.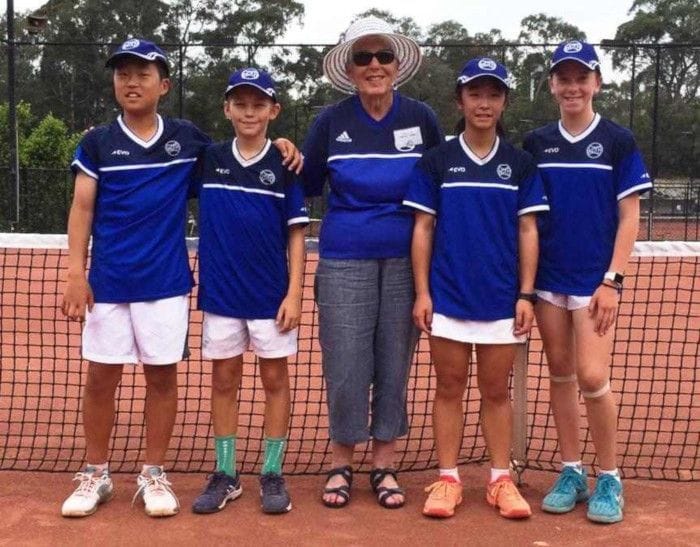 Ryosuke Shibuya, Aedan Nelson, Lyn Gillen, Kayla Yip and Chelsea Stergiopoulos
The event was held on Saturday 8 December & Sunday 9 December 2018 at Kooyong Tennis Club.
Under the management of Lyn Gillen, Waverley Tennis team wonderfully displayed all their skills and fought a great battle in the finals, narrowly losing to Bayside. We were equal on games and sets at the end of the matches when both pairs had to return on court and play a 7-point tiebreaker. Unfortunately, both pairs lost 7-5. The team was disappointed as they had been unbeaten all weekend until the death-knock. Overall it was an amazing experience for our young athletes.
Well done to our players for being selected into the team. This event sees the best 12 & Under players in Victoria, so congratulations for your efforts. Waverley Tennis won this event in 2009, 2013 and 2016.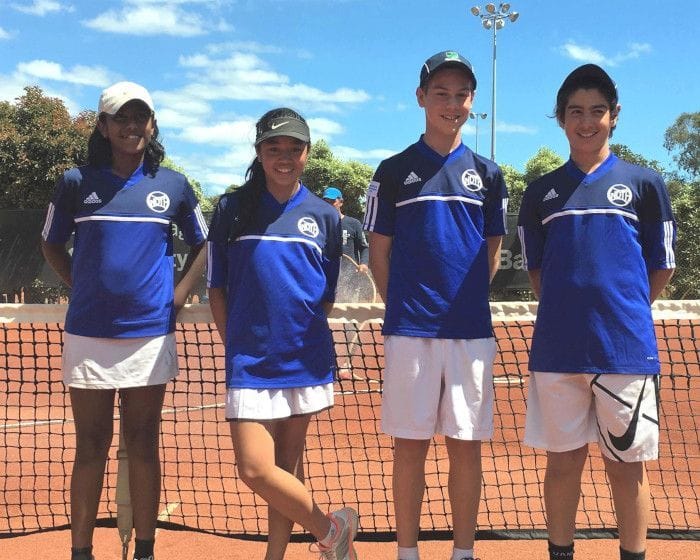 Aarmaya Chandran, Leona Doan, Marko Pavicic, Timur-Kaan Guneysu
What a great weekend of tennis we saw this weekend at the Dingley Tennis Club, culminating in a tight final between Waverley Tennis and North Suburban Junior TA. The final came down to the Number 1 girls singles that went right to the wire with Waverley prevailing 7-6.
The singles just showed how evenly matched both teams were with Waverley winning the Alicia Molik Cup 4-29 to 2-29.
Thanks to Jo and the Dingley Tennis Club for hosting the cup when Kooyong were unable to this year. We also thank them for their hospitality this weekend, and for the BBQ and well stocked pro shop on both days.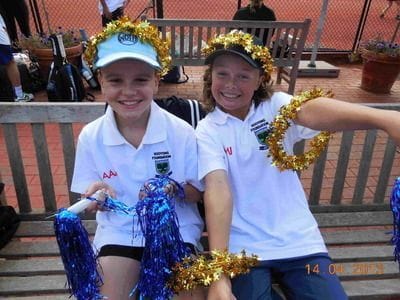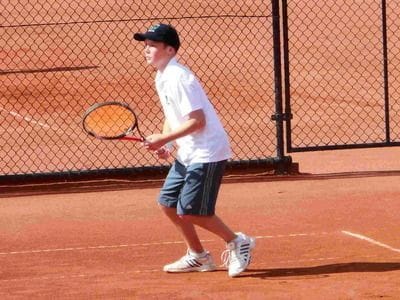 Above left: Teodora and Max
Above right: Andrew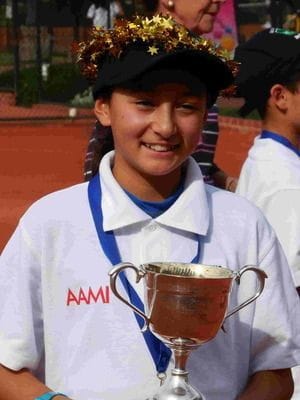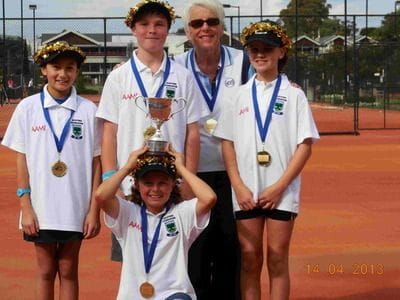 Above left: Lucia
Above right: Our decorated team with the Alicia Molik Cup and Team Manager Lyn Gillen
The event was held on 13 &14 April 2013.
The team that represented Waverley Tennis was:
Max Flaherty (Doveton Tennis Club)
Andrew Ilett (Whites Lane Tennis Club)
Teodora Skilja (Doveton Tennis Club)
Lucia Placidi (Doveton Tennis Club)

On the Saturday we played teams from Northern Mallee, South West and Mornington Peninsula and were successful in all matches. This meant that we progressed to the semi-finals on the Sunday where we met local association North Eastern Juniors defeating them 5 sets 32 games to 1 set 19 games.
We then progressed to the grand final where we met another local association North Suburban Juniors. At the end of the match we were equal on sets and games which meant both mixed pairs were to play a 12 point tie break and we where then equal again on points. The mixed pairs had to go out again and play another 12 point tiebreak this time Waverley won by 3 points to win the event.
What a nerve-racking experience for all concerned but a great result for Waverley. Well done to Max, Teodora, Andrew & Lucia on a great weekend's tennis. You all deserved the win with your nerves of steel and determination to take home the Cup for Waverley.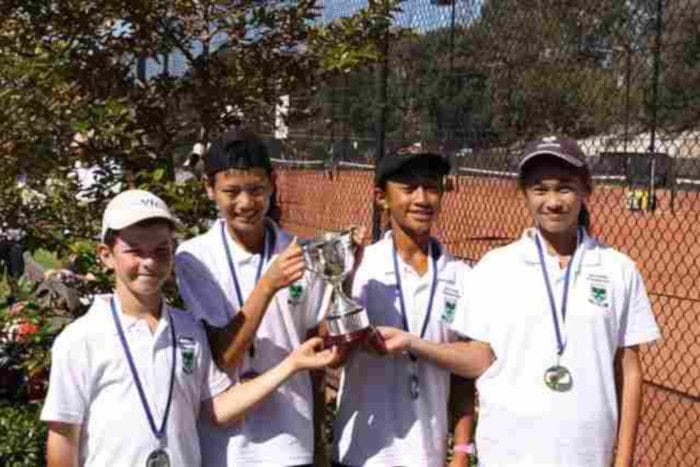 Daniel Nickels, Long Nguyen, Noelleda Ah San, Stephanie Raux