Wayne Arthurs Cup
The Wayne Arthurs Cup is a metropolitan and regional team event for 10/u boys and girls from across Victoria. The competition is a round robin format with ties consisting of two boys' singles, two girls' singles and two mixed doubles rubbers. This event is run with the support of the Kooyong Foundation and the Kooyong Lawn Tennis Club.
2019
This year the event was held on 6 & 7 April 2019. Our team was represented by Zyphveronee Te Kau, Coco Philp, Cooper Pearson and Erik Wendler-Canning. The players showed fantastic effort against very strong competition, and we are very proud of their achievements. Waverley Tennis excelled in the competition, finishing in third place. What an amazing result.
Congratulations to our players.
Special thanks to Lyn Gillen for managing the team, to Lee Pearson for organising the warm-up each morning before play, to Gemma and all the parents for their support over the week-end.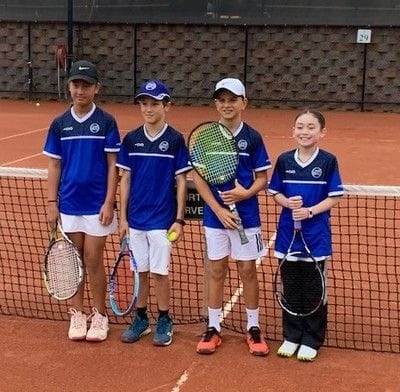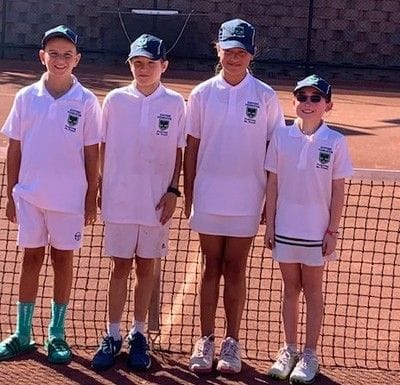 2012
Waverley Tennis entered a team in this Tennis Victoria competition which receives entries from Associations/Regions around Victoria (maximum of 16 teams). Our team were Jason Ward, Brodie McGeachy, Charlie Hargreaves and Tamara Bajagic. The event was held at Kooyong Tennis Club on Saturday 15 & Sunday 16 December 2012.
Results of Saturday's matches were -
Waverley defeated East Gippsland 6 sets 36 games to 0 sets 5 games
Waverley defeated Barwon 4 sets 34 games to 2 sets 26 games
Waverley defeated Peninsula 6 sets 36 games to 0 sets 8 games
Sunday - We advanced to the Semi-finals following our win in Group B matches on Saturday. Results of Sunday's matches were -
North Suburban Juniors defeated Waverley 5 sets 33 games to 1 set 12 games. We then advanced to the playoff for 3rd or 4th position. Results were
Waverley defeated Eastern Region 3 sets 26 games to 3 sets 21 games. Great team effort from all our squad.
Waverley were also very privileged to win "The Jelly Bean Award" for having the most visits to the Sports Trainer.. After a rain delay of approximately 2 hours we managed to have 3 members of our team attend the medical room either before their match or receive on-court treatment within 20 minutes of the start of play. The other team member sought attention later in the day. Talk about the walking wounded but we soldiered on to take out 3rd position of 16 teams.