Winter Season starts this weekend.
We hope everyone has a great season
---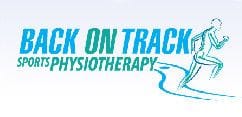 2018 Back on Track Sports Physio Waverley starts Tuesday
$15K PLATINUM AMT 3rd to 6th April 2018 , Doveton Tennis |lub
---
"This is a GAME'
At the February Council meeting, Tennis Victoria brought along a few A-frames with this message. Quite a few club representatives were interested in taking this back to their clubs.
For those clubs who would like to print off a copy to display in a prominent place on match days, Tennis Victoria have provided a PDF of this sign.
(Click on image for a larger view. This will open in a new window.)
---
2018 Back on Track Sports Physio Waverley SILVER JUNIOR Tournament
March Labour Day Weekend Events : 12s, 14s and 16s Boys & Girls singles and doubles.
301 entries, 242 players. Draws now available Draws & More details
---
Daphne Fancutt Junior Carnival 13th & 14th January at Doveton Tennis Club
Congratulations to the winners North Eastern Junior Tennis Association
---

WDTA Midweek Ladies Comp
Midweek Ladies comp new season - Round 1 commenced Thursday 8th February.
Any ladies without a team are most welcome to join our Pool Emergency List. See midweek ladies page for details.
---
Weekend Handbook online - Summer Season 2017/18
The Waverley Weekend Handbook is also available in an electronic form. The pdf version can be accessed by clicking on the cover.
The teams and fixtures in the handbook include any team changes and withdrawals that have been made since the handbook went to press.
To make navigation easier, this handbook now contains active links for both the Index and the By-Laws. Please make note of the changes and clarifications made to the By-Laws for this season.
The details are correct as at 2:00pm 5th December 2017.
---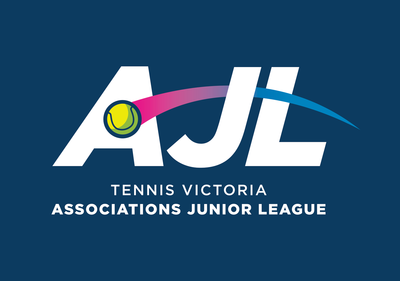 Associations Junior League.
Waverley have 10 junior teams entered in the Tennis Vic AJL inter association comptition.
Congratulations to all those who have been selected. Teams.
---
Mid Week Mens Competition Wednesday Mornings
Spring Season has been completed, and Grand Finals have been played. Further details are on the MWM page.
---
Waverley Win 96th Finchley Shield
Teams from the Waverley, Melbourne Churches and Catholic Tennis Associations competed at Glen Waverley Tennis Club over the Queens Birthday weekend. Waverley was represented by a team from St Paul Apostle Melissa Vrdoljak , Chris Wickenton, Depak Pillai & Archie Sachdeva.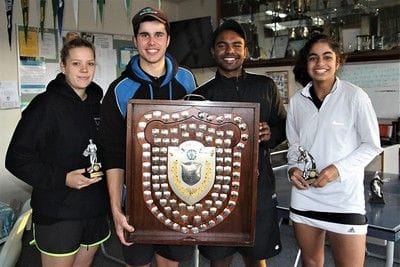 ---

Pinewood Community Bank
The Pinewood Community Bank Branch of Bendigo Community Bank, a significant Sponsor of the Association, invites affiliated clubs and their members to participate in their Community Support program.
Click here for more information.
---