SUMMER 2018/19 COMPETITION GRAND FINALS
---
2019 Term 1 final round & presentations on 31 March
Term 2 entry packs will be distributed shortly to Junior Convenors & Coaches.
Hotshots Matchplay is the first step in the Waverley Tennis player development pathway.
This is a great way to introduce young players & parents to competition tennis.
---
JUNIORS NEWS
for more details click on the link
Waverley Tennis wins Daphne Fancutt Shield 2019
The Daphne Fancutt Shield is held every year for associations in Victoria and one from Queensland. It is played over one week end and provides players with the opportunity to represent their team in a team environment. The selection of athletes is based on merit within each association. Our team comprised of Andrew Ilett and Chiara Antonacci (18 & Under), Viktor Sirucek, Sam Kim, Prisha Baliga, Jennifer McDonald (16 & Under), Joshua Huang, Matthew Thach, Leona Doan, Nithesa Selvaraj (14 & Under). Team Managers were Lyn Gillen & Del Samuel.
Waverley Tennis regained the title by winning 5 matches, 55 sets, 393 games, followed by:
(2) Fancutt Junior Tennis Club QLD with 3 matches, 49 sets, 378 games,;
(3) Eastern Region Tennis with 3 matches, 47 sets, 353 games;
(4) North Suburban with 3 matches, 42 sets, 333 games;
(5) North Eastern Juniors 1 match, 22 sets, 250 games; and
(6) Peninsula Tennis with 0 matches, 10 sets, 173 games.
It was a great tournament enjoyed by all players, parents and spectators.
Waverley Tennis in the finals at the Alicia Molik Cup 2018
The 2018 Alicia Molik Cup for 12 & unders was played at Kooyong Lawn Tennis Club on 8-9 December 2018.
Our team was comprised of Aedan Nelson, Ryosuke Shibuya, Kayla Yip and Chelsea Stergiopoulos.
Waverley Tennis won all matches to reach the final. Bayside and Waverley played incredible tennis and were equal on sets and games. To decide the winner, both mixed teams played a first to 7 points tie-break. Bayside won both matches 7-5. A wonderful effort by Waverley Tennis team. Congratulations to all players.
Frank Sedgman Cup (for 11 & unders) in Bairnsdale in 2018
---
Midweek Ladies Tennis
Any ladies wishing to go onto the Pool Emergency List please see Midweek Ladies page for details. All levels welcome.
Current season runs from 31 Jan to 23 May. Finals on 30 May to 13 June.
---
NIGHT TENNIS
All communications regarding Night Tennis can be sent to night.tennis@waverleytennis.asn.au
---
Waverley Tennis Office Bearer Vacancies
The following positions are vacant and Waverley Tennis is seeking expressions of interest from persons interested in filling any of these positions:
Vice President (1 of)
Night Competition Convenor & Record Secretary (1 of)
Junior Committee Member (at least 3 required, ideally suited for tennis club junior convenors)
Please forward expressions of interest to President, Mark Collins, who can provide a job description to any interested person.
Contact details are: president @ waverleytennis.asn.au or tel: 0403 047 541
---
Weekend Handbook online - Summer Season 2018 - 19
The Waverley Weekend Handbook is also available in an electronic form. The PDF version can be accessed by clicking on the cover.
The teams and fixtures in the handbook include any team changes and withdrawals that have been made since the handbook went to press.
To make navigation easier, this handbook contains active links for both the Index and the By-Laws. Please make note of the changes and clarifications made to the By-Laws for this season.
The details are correct as at 9:00pm 18th December 2018.
---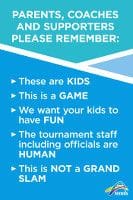 "This is a GAME'
At the February Council meeting, Tennis Victoria brought along a few A-frames with this message. Quite a few club representatives were interested in taking this back to their clubs.
For those clubs who would like to print off a copy to display in a prominent place on match days, Tennis Victoria have provided a PDF of this sign.
(Click on image for a larger view. This will open in a new window.)
---
Mid Week Mens Competition Wednesday Mornings
Autumn 2019 commences Wednesday 30th January.
---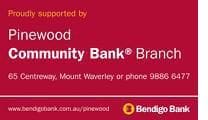 Pinewood Community Bank
The Pinewood Community Bank Branch of Bendigo Community Bank, a significant Sponsor of the Association, invites affiliated clubs and their members to participate in their Community Support program.
Click here for more information.
---
---