Night Tennis
---
Victoria's lockdown restrictions have eased to allow tennis training only, with restrictions.
Competition play is not yet permitted.
Finals arrangements for the night competition are detailed below, providing we are advised tennis competition may resume.
Autumn 2021 Season
Due to the recent COVID-19 restrictions in Melbourne and Victoria, the last home and away round and/or scheduled semi-finals matches could not go ahead.

Therefore, it has been decided, with regret, that for this season we shall only be able to play a grand final in each section of competition on each weeknight to complete the season prior to the upcoming school holidays.

This means that the teams which finished in 1st and 2nd position on the ladder shall play in a grand final with matches scheduled to be played as follows.
| Monday 21 June | Finalists |
| --- | --- |
| A RESERVE DOUBLES | WESTALL SOCIAL VS WHITES LANE MULGRAVE WHACKERS |
| B1 OPEN DOUBLES | GLEN WAVERLEY NIGHT STALKERS VS ST CHRISTOPHER'S FROGMOUTHS |
| Tuesday 22 June | Finalists |
| --- | --- |
| A RESERVE 1 OPEN DOUBLES | DEVON MEADOWS OLD CROCS VS MONASH UNI TIGERS |
| B SPECIAL 1 OPEN DOUBLES | GLEN WAVERLEY UC NO NAME VS NARRE WARREN NORTH NWN |
| B1 OPEN DOUBLES | GLADESWOOD RESERVE GHOSTBUSTERS VS OAKLEIGH SPARTANS |
| A1 OPEN SINGLES/DOUBLES | GLEN WAVERLEY BEETLE JUICE VS WHITES LANE MULGRAVE VB HACKS |
| A RESERVE 1 OPEN SINGLES/DOUBLES | EAST MALVERN GOLDEN KIWIS VS BURDEN PARK HARDYARDS |
| A RESERVE 2 OPEN SINGLES/DOUBLES | ESSEX HEIGHTS HIT AND RUN VS KNOX CITY SUPER SMASH |
| B1 OPEN SINGLES/DOUBLES | WHITES LANE MULGRAVE DEAN TEAM VS ROSSWOOD LATECOMERS |
| Wednesday 23 June | Finalists |
| --- | --- |
| B SPECIAL OPEN DOUBLES | NOTTINGHILL/PINEWOOD MAGPIES VS MAYFIELD PARK DOUBLE FAULTS |
Venues: All matches shall be played at the courts of the no. 1 team on ladder and the Waverley Tennis website shall be updated with the above information shortly.
Trophies: Home teams are reminded to pick up the pennant and trophies for their respective matches from 62 Lenna Street Burwood East from 6pm this Friday night (18th June).

In the event that matches are unable to proceed next week due to restrictions still preventing play, each match shall be awarded to the team finishing on top of the ladder.

We should be notified later this week of any further changes to restrictions for next week, so if there are any changes to this information, we shall inform you all as soon as possible.

Good luck to all grand finalists.

Also, a reminder that any clubs still wishing to enter any teams in the Spring 2021 season are still able to do so (links below).
Enquiries to Michael Lewis on 0404 639 050 or night.tennis @ waverleytennis.asn.au

Spring 2021 Season
The Spring season will commence Monday 26th July 2021.
Entries close Wednesday 26th May 2021.
Spring 2021 Entry Form (Download and open with Acrobat Reader DC.)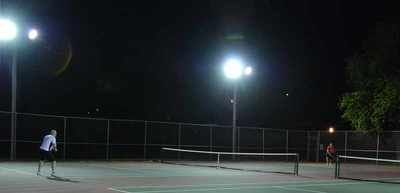 WAVERLEY NIGHT TENNIS OFFERS YOU:
Monday: Ladies and Open Doubles
Tuesday: Open Doubles and Open Singles/Doubles
Wednesday: Mixed Doubles.

Standards available: A Grade to C Special Grade.
Home & Away Competition
2 courts per team each night.
Ladders etc. on website
Social atmosphere
Benefits include:
Early finishes;
Home and away competition.
Clubs can benefit from night competition revenue;
Clubs with no lights can enter & will be allocated to other venues;
Clubs with insufficient court availability will have teams allocated to other venues;
and
Clubs can enter from one team to any number of teams
New clubs very welcome.
For more information email night.tennis@waverleytennis.asn.au