Night Tennis
---
Competition status re: COVID-19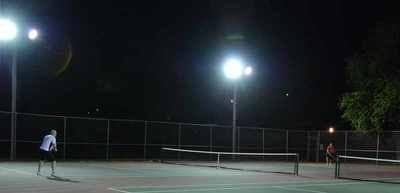 WAVERLEY NIGHT TENNIS OFFERS YOU:
Monday: Ladies and Open Doubles
Tuesday: Open Doubles and Open Singles/Doubles
Wednesday: Mixed Doubles.

Standards available: A Grade to C Special Grade.
Home & Away Competition
2 courts per team each night.
Ladders etc. on website
Social atmosphere
Benefits include:
Early finishes;
Home and away competition.
Clubs can benefit from night competition revenue;
Clubs with no lights can enter & will be allocated to other venues;
Clubs with insufficient court availability will have teams allocated to other venues;
and
Clubs can enter from one team to any number of teams
New clubs very welcome.
For more information email night.tennis@waverleytennis.asn.au