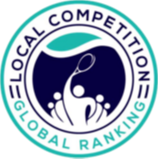 UNIVERSAL TENNIS RATING SYSTEM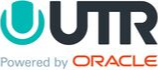 UTR - What it is and how Waverley Tennis are using it
Waverley Tennis is delighted to announce that it will be using the Universal Tennis Rating System for all inter-Association events hosted by Waverley.
Some of you that have UTR accounts have already noticed that junior matches from last season have been uploaded into the UTR system. We are now working to do this on a continuous basis, so that local competition results contribute to your global UTR.
WDTA results are bulk uploaded via a data transfer process with UTR, not on an individual or weekly basis.
We are generally aiming to upload results around every 3 weeks or so as it is a major exercise with thousands of results each week.
It is the responsibility of each club to ensure match results are entered accurately, as any errors made in scores will be uploaded to UTR.
Please ensure you check player name spelling, date of birth and, in the case of a washout, forfeit or retirement, that you have made appropriate notes on the score sheet for the result secretaries.
UTR is widely used throughout the tennis community by professionals, collegiate players, juniors and recreational players. For any players that aspire to go to US College, UTR is the key measure that college coaches use to compare and select players for their teams.
UTR rates every tennis player, across age, gender and geography, on a 16-point scale. It's an objective, results-driven rating based on:
Strength of opponent
Games won
Your last 30 matches within 12 months


Here's How To Get Started and create your UTR Account!
If you don't already have one, follow the steps below.
(You might already have a profile generated on UTR from playing in previous competitions, but not have an account in your name on the UTR website.)
Step 1: Go to UTR page


Step 2: Click Join at the top-right corner of the page.
Step 3: Enter your email address and a password and click Sign Up with Email.
Step 4: Enter your profile info!
Step 5: Click Continue as a player.
To follow the Waverley Tennis UTR page and be notified of any upcoming UTR events, click here.
You can also click here to read about the way in which the UTR system works.
The following videos provide some additional information about UTR and how it works.
Setting up account on UTR
Darren Cahill - UTR events
Todd Woodbridge - interview about UTR