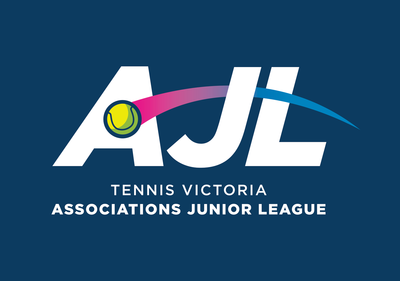 2020 Associations Junior League APPLICATION NOW OPEN
DATES: competition commences on 16/8/2020 until 22/11/2020
CLOSING DATE: Saturday 20 June 2020
HOW TO APPLY: Contact your Coach, Junior Convenor or Club Manager. Fill in the form (PDF, Word) and return to Brian Hovey. For further information contact Brian Hovey Phone: 9560 3740, Email: brianhovey@optusnet.com.au
-----------------------------------------------------------
2019 Associations Junior League
CONGRATULATIONS AJL WAVERLEY TEAMS.
BEST OF LUCK TO ALL OUR REPRESENTATIVES, THE WAVERLEY WARRIORS:
10A Mixed
Goran Girski
Lucas Yip
Steven Lianos
Wll Brooks-Gay
Eleni Makantasis
Gemma Pearson
12A Girls
Kayla Yip
Sophia Brooks-Gay
Alice Irvine
Siena Fenech-Murone
14A Girls
Sienna Opray
Kate Smith
Christiana Masvosva
Emma Frerker
Cayla Naude
14B Girls
Eliza Zacharchuk
Mila Girski
Aaliya Ally
Jasmine Lay
Sejal Parekh
12A Boys
Steven Klasan
Liam Kindler
Lane Bridgman
Cooper Pearson
Nicholas Huang
12C Boys
Erik Wendler-Canning
Dejan Razumic
Jonathon Wong
Lucas Kent
Bryan Baik
Spencer Guzzo
14A Boys
Shubh Purohit
Ethan Meddis
Aidan Kindler
Matthew Rydell
Joshua Reynolds
14C Boys
Koli Loto'aniu
Roger Liu
Thomas Curl
Sahil Gawade
Ryan Lucas
The Associations Junior League competition is commencing on 18 August 2019 until 24 November 2019.
---
About Associations Junior League ( AJL) :-
Tennis Victoria's flagship junior competition,AJL (Previously named Junior Pennant), is a team based inter-association competition where players are selected to represent their local metropolitan association. AJL competition consists of:
Ten rounds of matches
Four player teams
Played Sunday morning late August - end November (no play first two weekends September/October school holidays and Melbourne Cup weekend)
Play commences at 8:30 am and concludes by 1 pm
Four singles rubbers (best of two sets) and two doubles sets in each home and away match
Graded within age groups 10/u to 18/u as at end of year.
To be eligible you must:
have played at least 6 matches in Waverley senior, junior or night tennis in the previous 12 months between 1st of July the previous year and 30th June of the current year.
be available for the duration of the 11 week season
have completed and submitted an application form with the appropriate payment by the due date.
Age Group - Playing Standard Guide
10 and Under D Special 1 and above
12 and Under C Special 3 and above
14 and Under B1 and above
16 and Under A Reserve and above
18 and Under President's Cup
---