Mid Week Ladies Competition
Pool Emergency Availability List
How to print your Fixture page
Fast Facts about our Ladies Competition (including season dates)
Ladies Committee Contact Details
By-Laws / Rules (printable pdf version)
Tennis Court Addresses (printable pdf version)
How to enter your scores online
---
Gill Quillinan Memorial Tennis Event
Our annual fun Tennis Event run by the WDTA Midweek Ladies is coming up on Thursday 5th September. Entry forms available here!
Venue: Vermont Sth Tennis Club. Arrival 9.15am for a 9.30am start. Cost: $26.00 Further information here. Closing date: 30th August.
All proceeds to go to the Ovarian Cancer Research Foundation. This event is open to ladies from all Victorian clubs and all standards. (An A & B grade will be available).
Pool Emergency Players
The Season 2/2019 Pool Emergency List is now available. CLICK HERE. (updated continually)
NEW pool emergency players are most welcome in all sections. Please text or ring Joy Kaias on 0413.399.038 if you wish to be included in this season's Pool.
Reminder: Our new RECORD SECRETARY is now Noela Steinfort 0409.423.825 wdtaladies@gmail.com
Premiers for Season 1/2019
Well done to our season Premiers in Section order:- Donvale, Eildon Park, Lum Reserve, Willison Park, Legend Park, MCC Glen Iris & Eildon Park.
Thank you to hosting clubs for this season: Vermont Sth TC, Legend Park TC & Donvale TC.
List of prior Season Premiers: CLICK HERE
Please click here to download a printable version of the WDTA Midweek ladies ByLaws (current - July 2019)
Gill Quillinan Memorial Charity Event 2018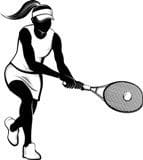 Our annual Charity Event held on Thursday 6th September was a fantastic success! Very special thank you to VERMONT STH. TENNIS CLUB for their amazing support of this event, including their wine donation. In addition we wish to thank MARINE ARTIST LANCE ROSS, KOOYONG LAWN TENNIS CLUB & McCARTHY WINE SERVICES for their donations of our major raffle prizes. Thank you also to TENSION 24, HEATHMONT FLOWERS, MONASH AQUATIC CENTRE, ENVIE FITNESS, STRIKE BOWLING & FITNESS FIRST as well as Marg Clark & Nola Williams for their raffle donations.
Thank you also to WDTA Life Member FLICK NOLAN as always working behind the scenes, JUDY SEARL for her super-efficient collating and organizing of the Event, and our President, NOLA WILLIAMS, for her endless sourcing of our wonderful raffle prizes, including a large discount from Coles Supermarkets. The WDTA midweek ladies committee also worked hard behind the scenes organizing on the day and supplying the salad. Thank you ladies - job well done!
We are extremely excited to announce the grand total of $1,219.95 profit was made on the day which will be donated to OVARIAN CANCER RESEARCH FOUNDATION. This is a record outcome over the past 9 years.
The winner of A Grade was Jessica Connaughton and the winner of B Grade was Ann Landry. The major raffle prize of the beautiful framed limited edition signed print by Lance Ross was appropriately won by Flick Nolan. Congratulations ladies!!! And lastly thank you to all the wonderful tennis ladies who attended on the day to enjoy the atmosphere and fun. We hope you will be back again next year.
Entering and confirming scores online
Click here for step by step instructions on how to enter your scores. If you are having trouble please contact Record Secretary via email address listed below. Scores MUST be in by Friday 8pm. Thank you.
How to print your Fixture page
Fixtures are now available online - no longer available as a Handbook. You can print your own fixtures via this website as follows:
* Click on FIXTURES link (in the blue banner above) * Select a Competition (Thursday AM from the drop down box) * Select a Section * Select a Team Then click on the "download PDF" link (just underneath the Select a Section box). Then simply PRINT or SAVE.
Note that all Team Captains and their Contact phone numbers are now included under the details for each team (any errors please let us know).
---
Welcome to Waverley Tennis Midweek Ladies Comp
Waverley Tennis Mid Week Ladies Tennis competition provides competition tennis in the South Eastern suburbs of Melbourne for ladies wishing to play during the daytime. We are always looking for new clubs to join our competition or even new players. We can assist in suggesting a club for you to join or we also have an Association Emergency List that assists existing teams and gives variety and options to a player. If you or your Club are interested in knowing more, please read on, or contact our Executive Committee (phone numbers below).
Important Dates:-
Season 2 - 2019 commencement date 18 July 2019
5 September: Annual Gill Quillinan Memorial Charity Event
21 November: Semi Final (or final round if 6 team draw)
28 November: Prelim Final (or semi-final if 6 team draw)
5 December: Grand Final (& 12 December if required due to weather conditions)
Season 1 - 2020 commencement date 30 January 2020
No tennis 2/4 & 9/4 (school holidays)
28 May: Semi Finals
4 June: Prelim Finals
11 June: Grand Final (& 18 June if required due to weather conditions)
18 June: AGM
Season 2 - 2020 commencement date 16 July 2020
No tennis on 24/9, 1/10 & 5/11 (school holidays & Oaks Day)
3 September: Annual Gill Quillinan Memorial Charity Event
19 November: Semi Finals
26 November: Preliminary Finals
3 December: Grand Final (& 10 December if required due to weather conditions)
Competition Features:
Waverley Mid Week Ladies Tennis currently offers:-
Home and Away daytime Thursday Competition
2 Seasons per Calendar Year (Feb to June / July to Dec)
Starting time 9.30 am (can vary)
2 Courts per match
4 ladies per team - change partners each set
6 double sets per match - no rubbers
Sets are first to 8 - tiebreak at 7 all
Emergency Pool Players available (see note below)
Semi-Finals, Preliminary-Finals & Grand Finals - no umpires required in any finals games
Home venues for Semi & Preliminary Finals - with Grand Finals at courts designated by Committee.
Online scoring system
A mid-year tournament - all levels most welcome - The Annual Gill Quillinan Memorial Charity Event. Proceeds from this tournament are donated to Ovarian Cancer Research .
Please click here to download a printable version of the WDTA Midweek ladies Participating Clubs & Court Locations - current as at Season 1-2015.
Mid-Week Ladies Emergency Pool Players:
Our Competition permits the use of Emergency Pool Players. This saves the need for teams to forfeit (with the associated fine).
Emergency Pool Players:-
must belong to a club affiliated with Tennis Victoria.
are permitted to play for any club as many times as necessary in their personal grade or above at the discretion of the Executive Committee.
may still play for their own club as an emergency.
must be recorded on the Emergency Pool List by contacting the Record Secretary prior to playing at wdtaladies@gmail.com
Special Pool Emergency Rules applicable for Finals:-
All Pool Emergencies (with the exception of Section 7) are not permitted to play in their personal grade during Finals (irrespective of how many matches they have played in that grade). They are only permitted to play above their personal grade in Finals. A request MUST be made to Record Secretary prior to using ANY Pool Emergencies in Finals.
The current Pool Emergency List is now available on this website page including phone numbers and availabillity (see above).
Any players wishing to be placed in the Emergency Pool, we would love to hear from you. All Grades are welcome! Please contact Joy Kaias - 0413 399 038
WDTA Midweek Ladies Committee 2019/20:
President: Nola Williams - 9803.5315 - president.wdtaladies@gmail.com
Vice President: Margaret Clark - 0418.580.337
Secretary:Judy Searl 0408.568.345 - sec.wdtaladies@gmail.com
Treasurer: Jenny Lomdahl - 0404.831.544 - jenny.lomdahl@gmail.com
Record Secretary: Noela Steinfort 0409.423.825 wdtaladies@gmail.com
Pool Emergencies & Website: Joy Kaias - 0413.399.038
History of the Lorraine Clark Memorial Perpetual Trophy:
The Lorraine Clark Memorial Perpetual Trophy is awarded to the winner of the lowest section in the WDTA Mid-week Ladies competition each season. It is an encouragement award, commenced in her honour in 2001.
Lorraine Clark was on the founding committee for the Mid-week Ladies Competition and became the inaugural President. WDTA Ladies commenced with 14 participating Clubs and she served as President for 6 years and remained on the general committee until 1991 when she was awarded Life Membership. It is pleasing to note that our Mid-week ladies competition has expanded over the years, and currently has 37 Clubs participating. Lorraine attended the Gill Quillan tournament in July 2014 but sadly passed away in December 2014.
(click to view Q&A)