Changes to how the Child Safe Standards will be enforced - from 1 Jan 2023
Posted on 12 December 2022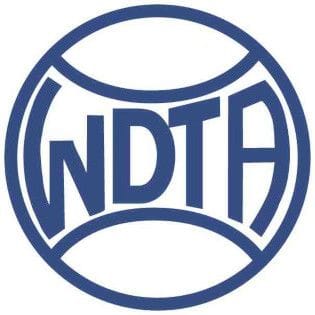 New laws start on 1 January 2023. The new laws include stronger penalties for organisations that do not comply with the Child Safe Standards and provide the Commission with more powers to assess and enforce compliance with the Standards.
The new laws also change which regulators have a role enforcing the Standards and the sectors they regulate. This means that some organisations will have a new regulator in January. In some cases, an organisation providing multiple types of services to children and young people might have more than one regulator working together to promote compliance with the Standards.
Read more about the changes here
Organisations should continue working to implement the 11 Child Safe Standards using the Commission's guidance materials.
Access Child Safe Standard resources here
The Commission will continue to focus on supporting and educating organisations about the Standards, and we will prioritise providing guidance and support for organisations who are yet to fully comply with the new Standards. As always, we will consider the seriousness of our concerns, risks to children and an organisation's willingness to comply with the law when assessing what action to take.
Read more information about our regulatory approach here
New video resource about the Child Safe Standards
The Commission has published a new video to support organisations who are implementing the Child Safe Standards. The video provides an overview of the Standards, including the minimum requirements of each Standard. The video is available to watch any time. You can either watch the entire video, or you can watch each chapter separately as you work through each Standard.
Register here to access the new video
There are a range of guides, resources, and templates available to help organisations understand and implement the Child Safe Standards.
Click here to browse the Child Safe Standard resources
The Commission will publish additional resources in relation to the Child Safe Standards, so make sure you regularly check our website for updates.
For more information about the Child Safe Standards, visit: https://ccyp.vic.gov.au/child-safe-standards/
New strategic plan 2022-2025 now online
A new strategic plan for 2022-2025 has been published on the Commission's website. The plan sets out five outcomes and the strategies the Commission will follow to achieve them.

The outcomes ensure children and young people continue to be placed at the heart of the Commission's work, and that they are considered in all government decisions affecting them.

The plan is a major step forward in focusing on the views of children and young people, keeping them safe, well and free from abuse – including systemic racism – and protecting the rights of children and young people as we seek to reduce the number entering out-of-home care and youth justice.
Download the Strategic Plan 2022-2025
Further information
For more information about the Child Safe Standards, visit:
https://ccyp.vic.gov.au/child-safe-standards/
For more information about the Reportable Conduct Scheme, visit:
https://ccyp.vic.gov.au/reportable-conduct-scheme/